FAMILY-RUN BUSINESS SINCE 1869
T. Reeve & Son was started in 1869 nearly 150 years ago by John Reeve as a coach builder, the business was passed to his sons Lewes and Tom who steered it through the first world war and into the post war period when steel built motor cars replaced wooden coaches.
Why choose us?
FREE home collection and drop off
Applies to all mechanical work
Established since 1869
Courtesy car available
Hand painting was superseded by compressed air spraying of which we had one of the first systems in Brighton. Tom Reeve ran the business through the great depression of the thirties handing over to his son John Reeve just prior to the second world war when John was called up he had to come back to work at the age of 20 to keep things ticking over.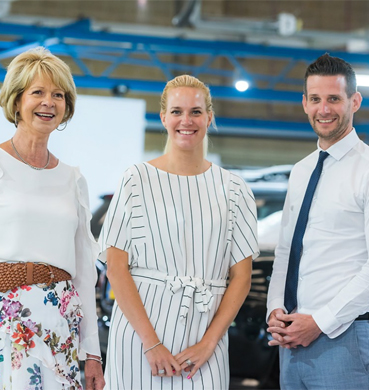 Over the second war John Reeve with his partner Mr G Stenning turned T. Reeve & Son as a Limited company. Things were very busy in the post war years as car ownership became more widespread, John Reeves son Brian joined the company in 1963 which by then had moved from the original premises in the centre of town to a purpose built work shop in Hollingdean Road. In the 1970's there were several major advances in repair techniques car jigs were designed to repair heavily damaged vehicles to their manufacturers chassis specifications. Paint technology had also improved using two pack paints for greater durability and better gloss. These had to be sprayed in a booth of which we once again had the first in the Brighton area.
In 1989 due to the retirement of Mr J Reeve and Mr Stenning the business was taken over by Mr Brian Reeve and his wife Maggie.
In 1997 we had a serious fire in our main workshop which necessitated a move to our current site in 1999.
The new site enabled us to re-equip with the most up to date methods of repair and spraying.
Around the time of the move Thomas and Eleanor Reeve, two of our children joined the company they helped ensure the family continuity.
During the following decade the company has expanded considerably as many large insurers, accident management and lease companies recommend us as they know we are capable of meeting their key performance indicators on repair costs, time taken on repairs key to key) and satisfaction surveys (independently audited).
We are lucky to have skilled and committed work force to enable us to deliver the quality and service that our customers and work providers expect.
During the last decade we have become BSI kitemark registered (see box) we also now have an on site MOT station , service bay and tyre bay to offer a wider range of services to our customers including our new diamond cut specialist wheel refurbishment machine.
Thomas and Eleanor Reeve have now been made Directors of the company ensuring a smooth transition to another generation with new energy to take the challenges of the future.